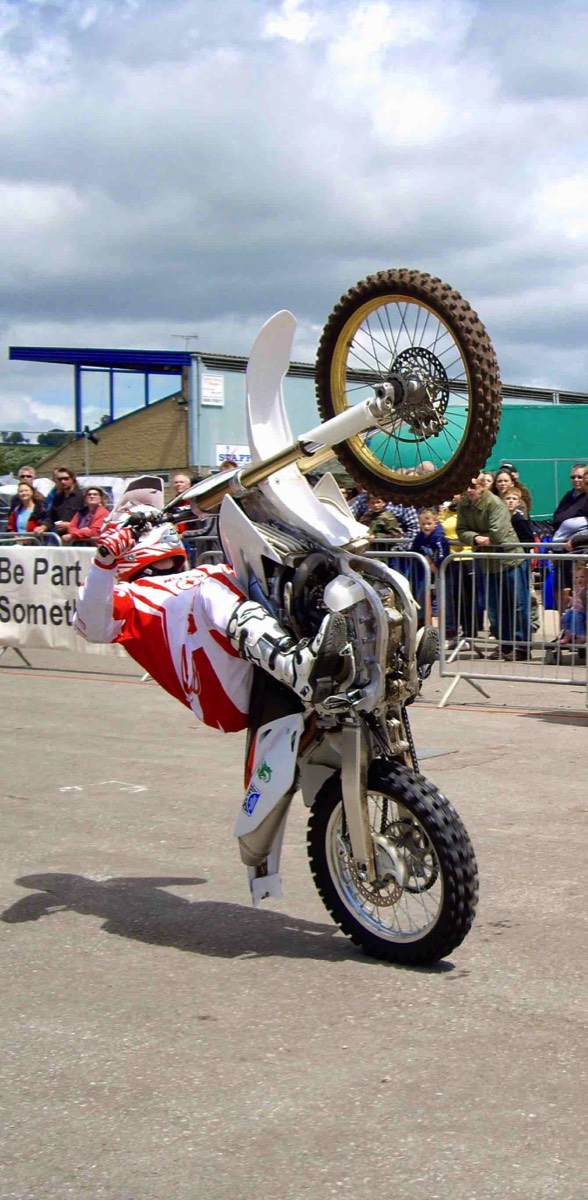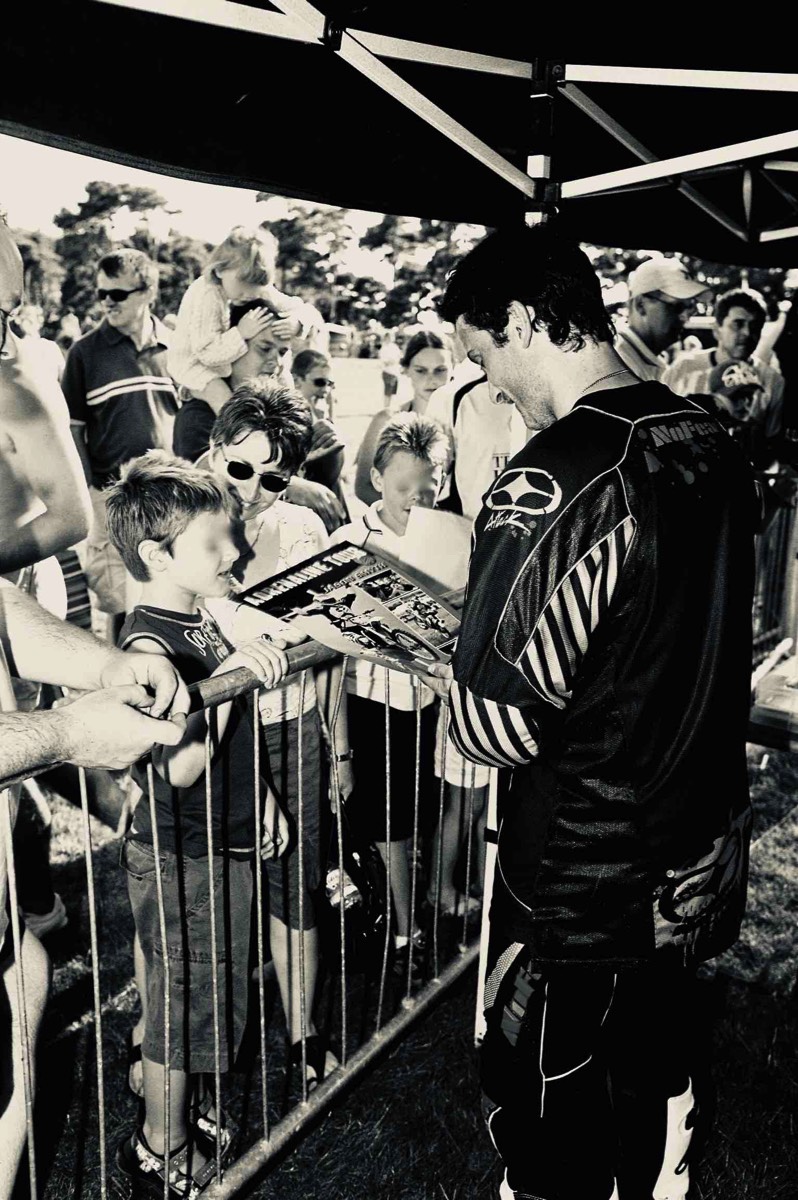 WHEN THE SHOW ENDS THE ENTERTAINMENT CONTINUES
Also included in the Adrenaline Tour service is our static display. Here the public can see the machines, chat with us, take a photo of themselves on one of the bikes and perhaps get an item of memorabilia if they so wish.
When the Adrenaline Tour kicks off with the jump routine, we are sure you will be in awe at watching a quad bike jump over 30ft high and 80ft across from ramp to ramp. You'll see a montage of freestyle tricks as well as our unique catching items of memorabilia in midair followed by awarding them to spectators.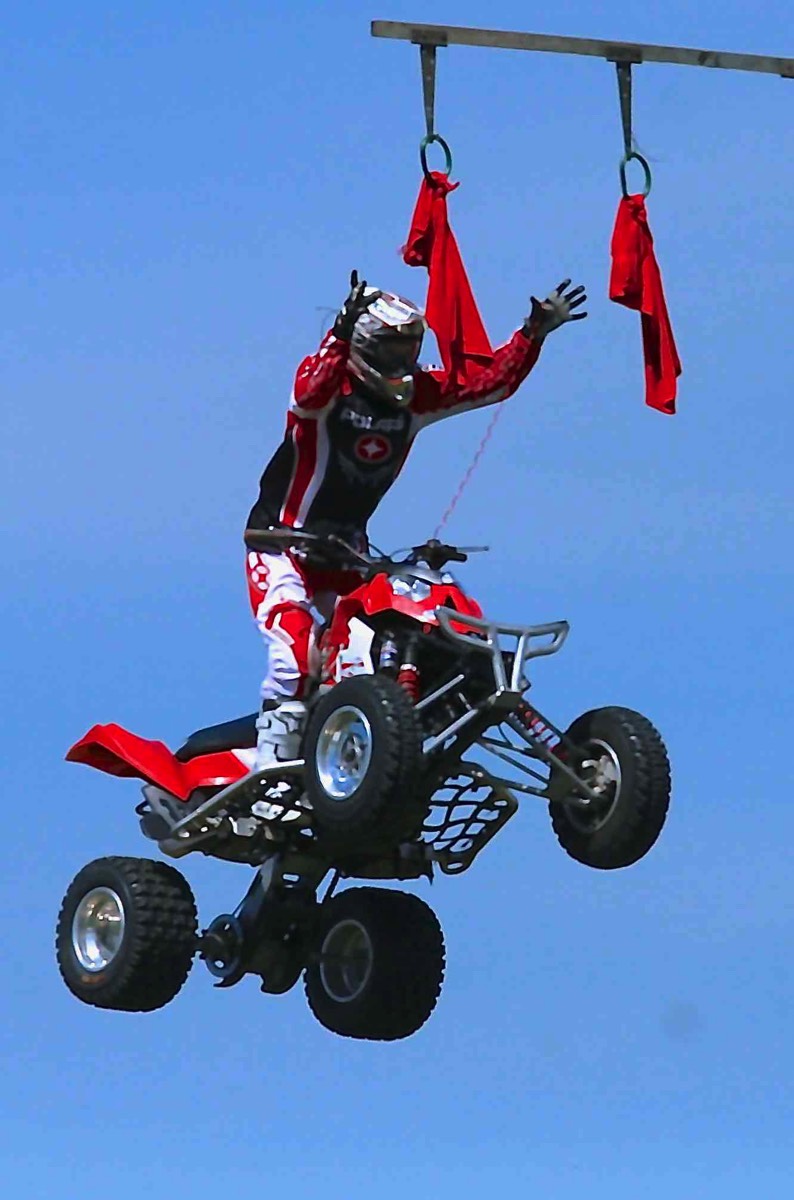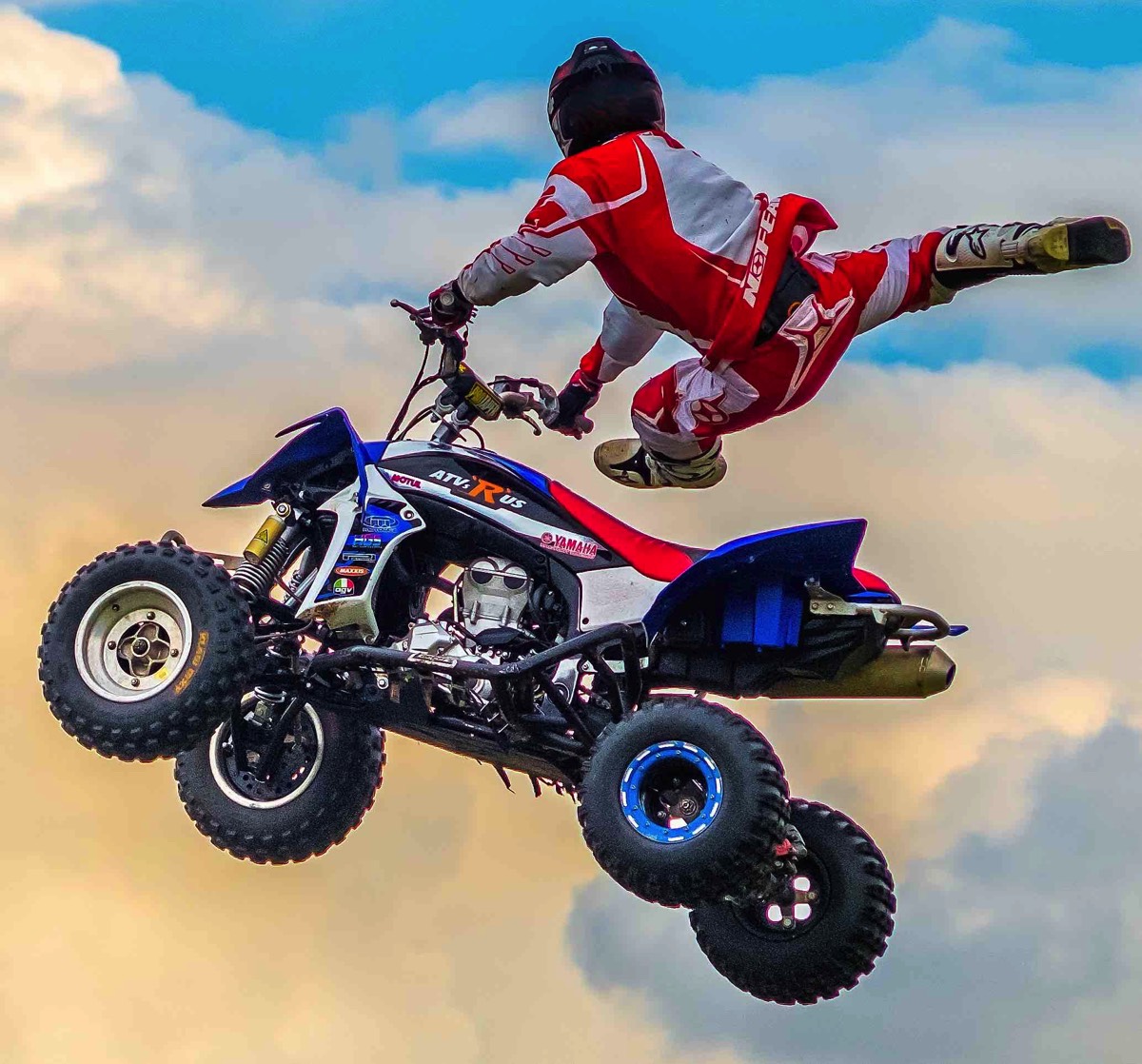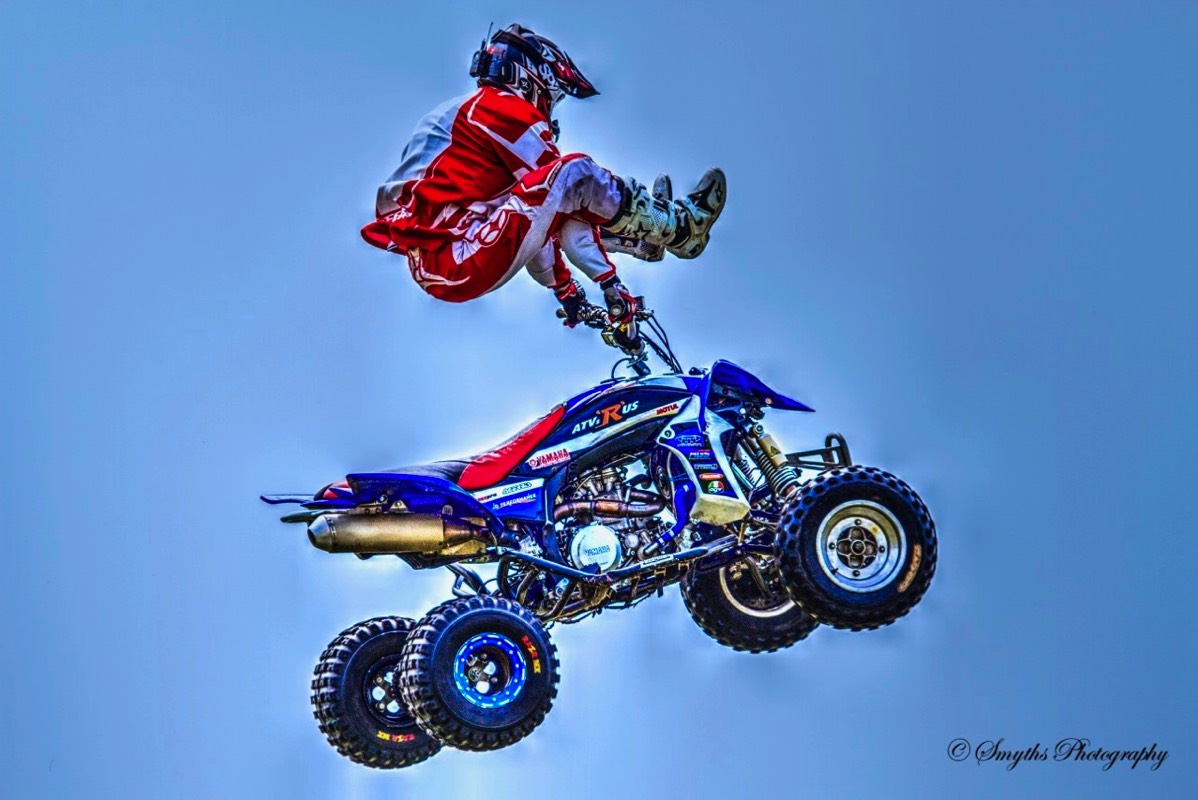 This is where we came up with our trademark idea of catching items of memorabilia thirty feet in the air, and then awarding them to spectators. It promotes great interaction from the crowd with cheers from all eager show goers to best their chance of getting one of our Tour giveaways.

All of the stunts are performed together with a humorous commentary
live
from the rider, even as he's flying through the air! This really does give you the feeling of being with him. He will get everyone involved, just see the enjoyment on the faces below.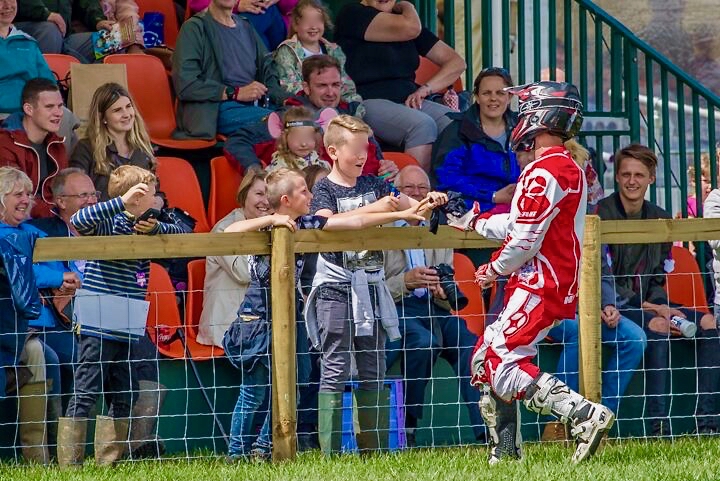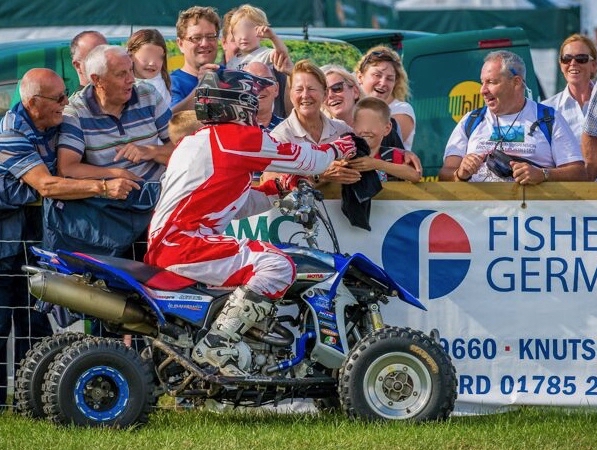 STREET STYLE GROUND STUNTS
Jumps are spectacular but of course, need to be a good distance away from spectators. So we also perform slower street style tricks closer to the crowd, even close enough to hear the rider talking to you. These tricks are great to include some variety and a personal touch to the display!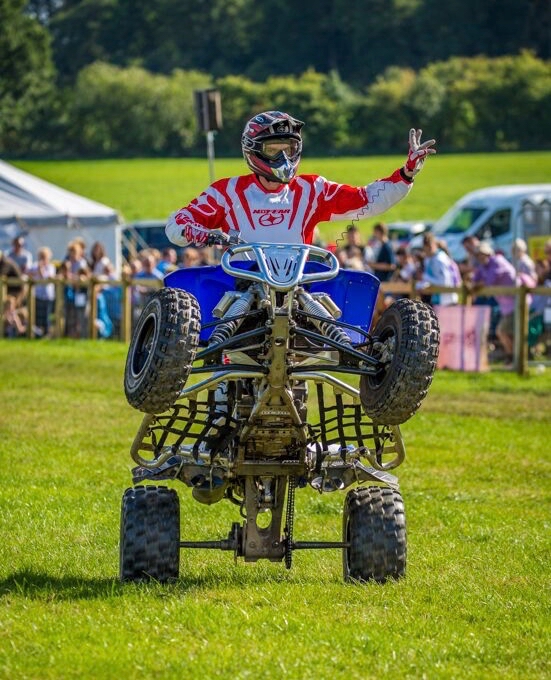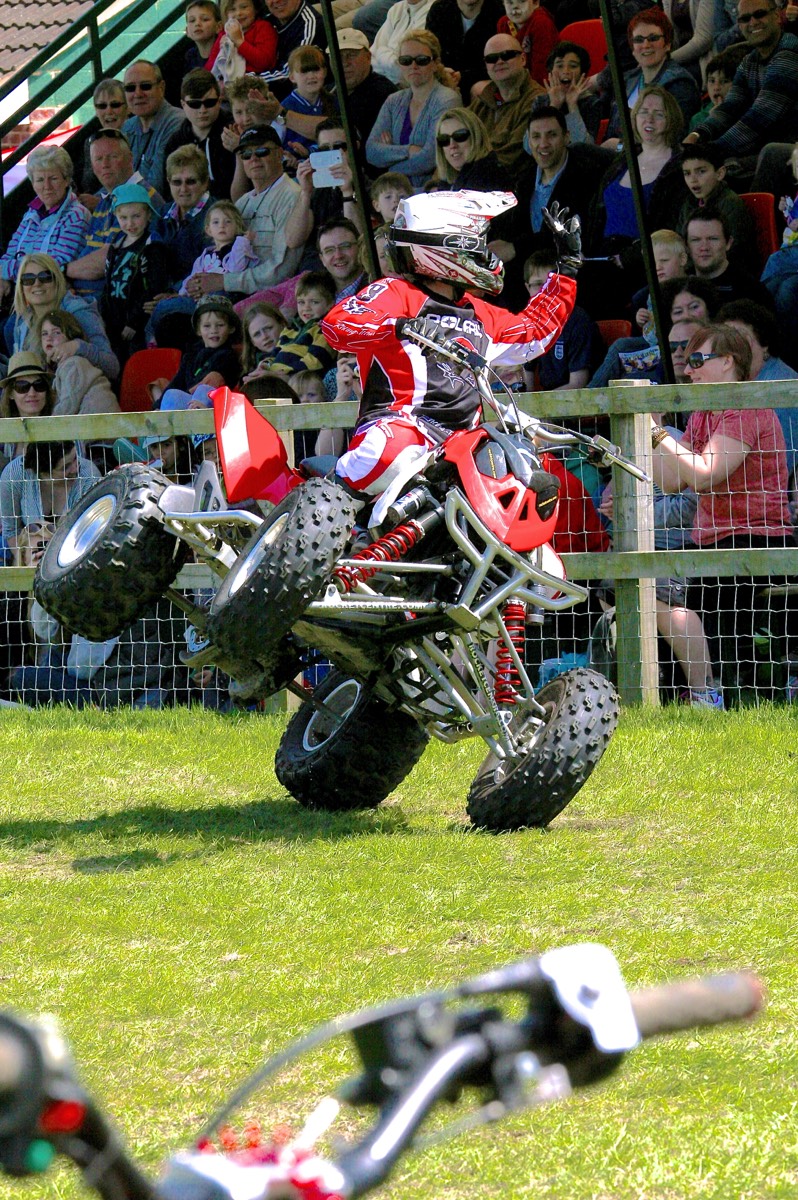 When we are not performing all the quad bikes and motorbikes, which we pride ourselves in being immaculately presented, are at the Adrenaline Tour static display stand. Here you can view these magnificent machines, chat with us and we have memorabilia available.

The ramp system is built on a Renault Magnum one of the most impressive trucks ever produced and is a real head turner. It has been customised with Kelsa bars and spot lights and it's also a great attraction, especially when we drive it into the arena.

Come see us at our display stand to get our show times for the day, we will be close to the main arena, hope to see you there!